Interactive Virtual Tour
EASY-TO-USE but ALL-IN-ONE
What is Real Estate Virtual Tour?
Virtual tour is a multimedia web page which usually composed of photo slideshow or video with background music. However, if there are only photos or videos, it is hard for people to get comprehensive analysis of each individual property.
In Houssmax virtual tour web page, you can see lots of useful information beside the photo slideshow, it also includes:
Property information;
Agent information (for branding tour);
Agent's Narration;
Open House Schedule;
Location on the Map;
Nearby information and WalkScore;
Floor Plan (optional, based on order);
Google Street View;
Birds' View Map;
Feature Sheet PDF file;
Email to friend;
Social Network Sharing (FB, Twitter, Google+);
Additional Documents (if applicable);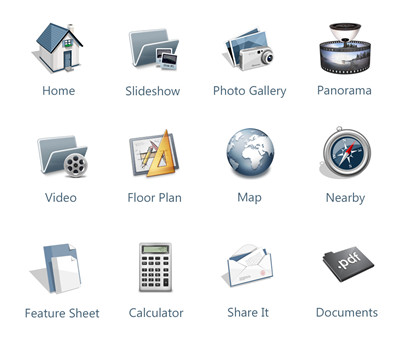 We keep embedding all these information and functions under single web page. You can choose the information you want to see by clicking the buttons which are aligned on the top of the page. You will never need to worry about being redirect to other websites.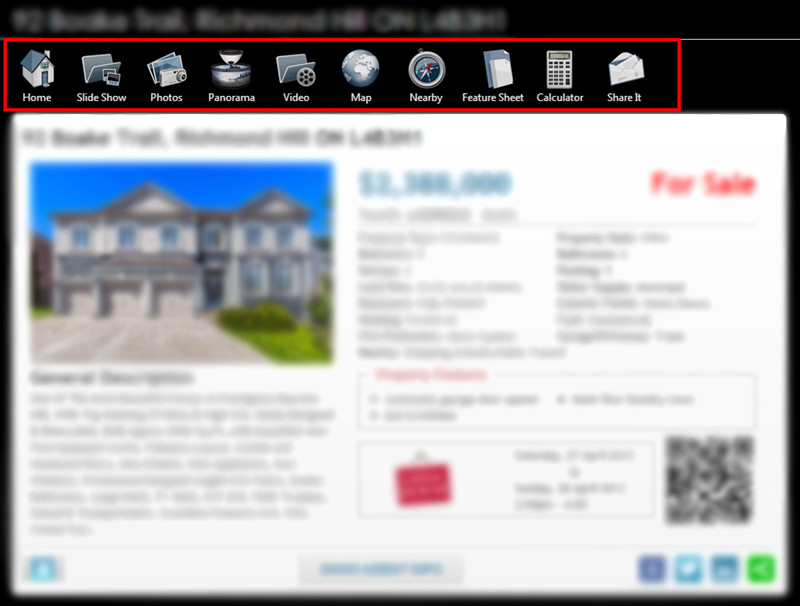 Key Features:
Create Free PDF Feature Sheet
When you order the virtual tour service from Houssmax, you are able to create a FREE PDF feature sheet for your listing, it will be shown on your virtual tour page as well. The web visitors can open and download the PDF file for further use, or you can download to print for your open house event.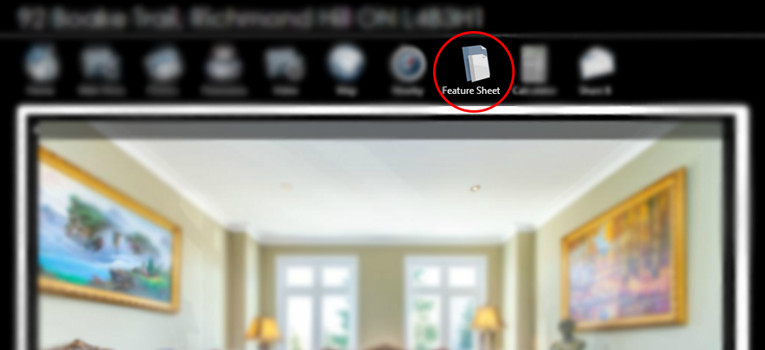 When you finish the feature sheet setup, your feature sheet will be automatically displayed on your virtual tour page.
Besides the default system template, you can also order our well-designed templates which create by Houssmax professional graphic designer. Choose any size and design you want and our designer will create the elegant feature sheet for you.
You can also choose our premium feature sheet design service for both print and web display purposes. Click here to find over 60 well-designed feature sheet and brochure templates.
Feature Sheet Design Price
| | | |
| --- | --- | --- |
| Create by your own | FREE | Templates are available in editing area, you can follow the steps and generate the PDF feature sheet by yourselves. |
| Display in virtual tour only | $10 | You select the template and we create and upload the PDF file to your virtual tour page (low resolution for web display) |
| Print with Houssmax | FREE/$10/$15 | Depend on the selected template (prices show on template page) |
| Create by your own | $59 | We design and provide PDF file (high resolution file for print purpose) |
Tracking your virtual tour traffic data
As a realtor, you must want to know how active your virtual tour is. Each virtual tour created by Houssmax comes with the real-time web traffic report. You can find all detail data from web visitors.
Daily Traffic Review (7 days/30 days/All Time)
From Houssmax virtual tour traffic report, you can trace the daily traffic volume.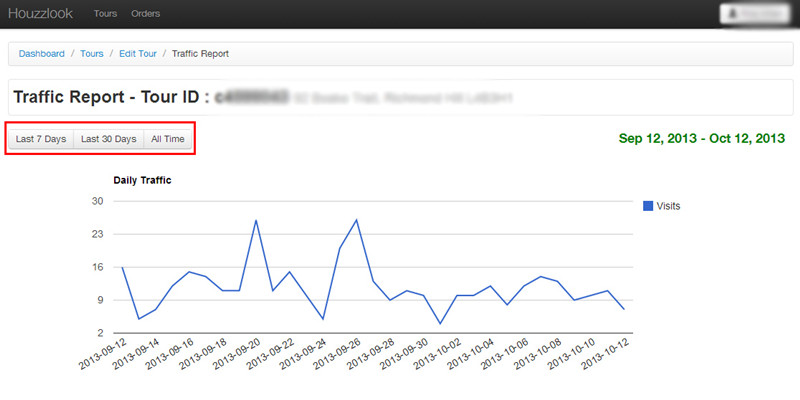 Geo Traffic (7 days/30 days/All Time)
The Geo Traffic Report classify the geographical location of all the traffic source, you can find the traffic scale of each geo location, it will help you identify your potential buying market. You can plan your sales strategy and the advertise budget according to these authentic traffic data.

Referral Site Report (7 days/30 days/All Time)
The referral site data is very important to track your marketing activities. You probably list the property on lots of public real estate searching database to let people view your virtual tour. But it's hardly to know how effective these links work. By review this referral site report, you can easily identify the upstream referral site (means where the visitor find this virtual tour link). From this report, you will know which site can bring you more traffic and absorb potential buyers.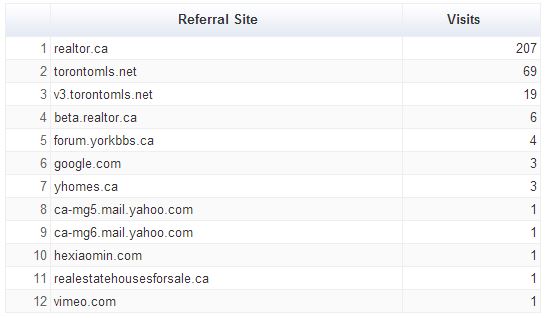 Customize your own virtual tour
1. Editing the property information;
2. Customize the virtual tour theme;
3. Choose your preferred background music;
You can add the text narration, agent and brokerage information to your branded virtual tour. Additionally, Houssmax gives clients the privilege to edit each virtual tour based on their own preference, such as the virtual tour background color, icon style.
Once Houssmax finish your virtual tour work, you will receive the branded and non-branded virtual tour links, and you will also receive the editing link to enrich and customize your virtual tour.